Staircase Taki met Mitsuha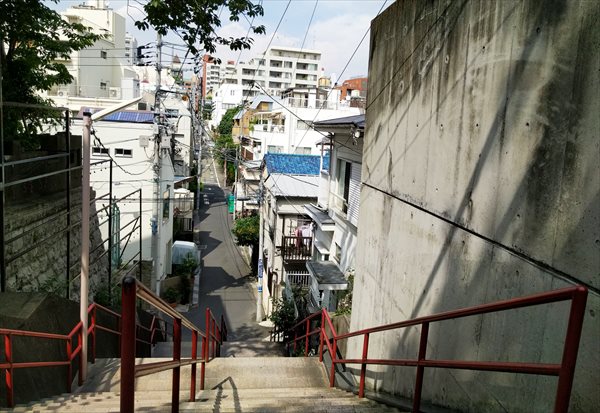 Staircase Taki met Mitsuha
This staircase is a place that has been used as a key visual of posters. And this staircase is also the place Taki and Mitsuha were reunited in the scene end of the movie.
Stairs and atmosphere is often the part that matches the animation. But I would not like the distant landscape. The key visual has towering Roppongi Hills, but actually to Roppongi Hills from this place did not look the same.
Red handrail and the road is impressive place. There was and down the stairs as "Suga Shrine".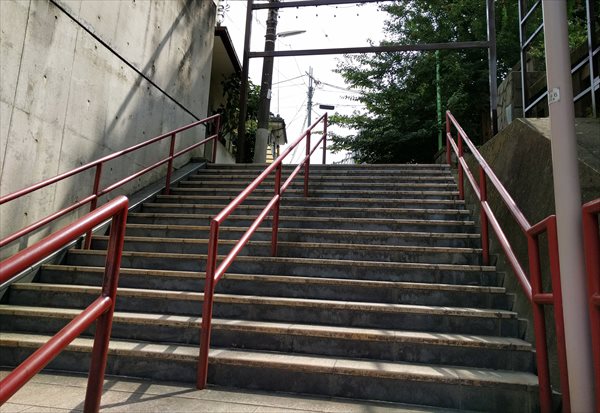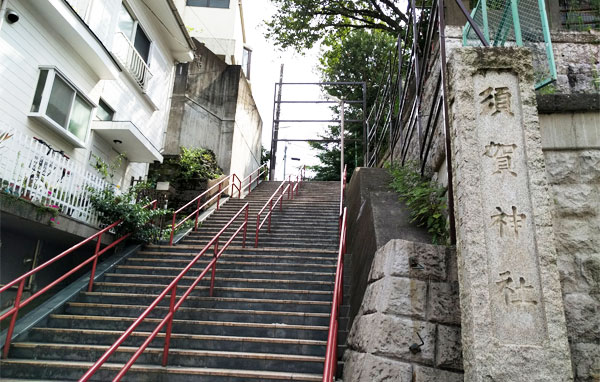 Sponsored Links

Route & Address
Tokyo Station
Yotsuya-chome station
Spot
2-4, Wakaba, Shinjuku-ku, Tokyo, 160-0011, Japan