Tunnel of Waterfall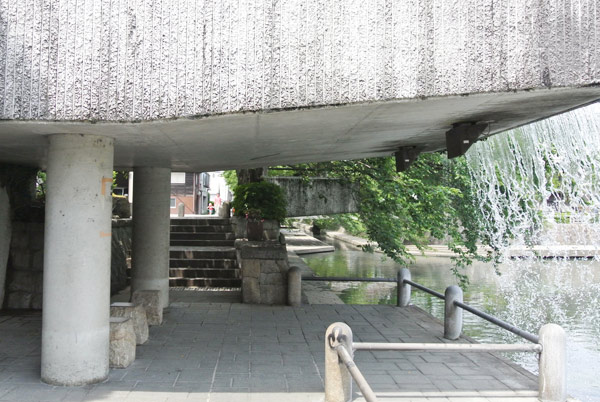 Tunnel of Waterfall
The tunnel of Waterfall appeared several times in work. This place Shoko had feed the pigeons, and Yuzuru was crying, take a photo of the bat. Location the front of welfare hall, just near the bridge of the rainbow.
I think that it looks good place to be lost in thought alone. You can see the beautiful scenery. But might the night scary a pitch-black.
This is a video that was taken by the 360 ° camera.
Sponsored Links

Route & Address
Nagoya Station
Ogaki Station
Spot
142, Tawaramachi, Ogaki-shi, Gifu, 503-0876, Japan