Inari Shrine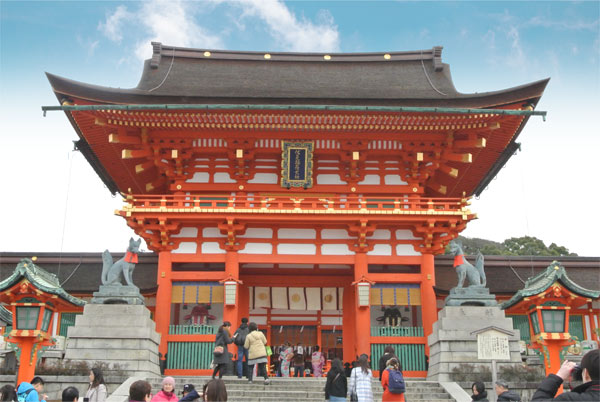 Fushimi Inari Taisha Shrine
The main stage that appeared in the "Inari kon kon" is "Fushimi Inari Taisha Shrine" in Kyoto.It also becomes the origin of the name of the hero "Fushimi Inari".
Various places of Fushimi Inari Taisha Shrine has appeared in the anime.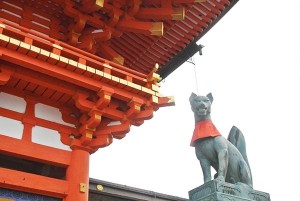 (Main hall)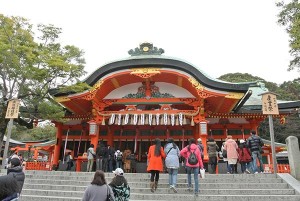 In famous in this shrine is "Thousand Torii", very continuous with a number of torii looks like the tunnel. Orange is very beautiful sheen. When walking through the torii gate, you have the care to those bad is purified.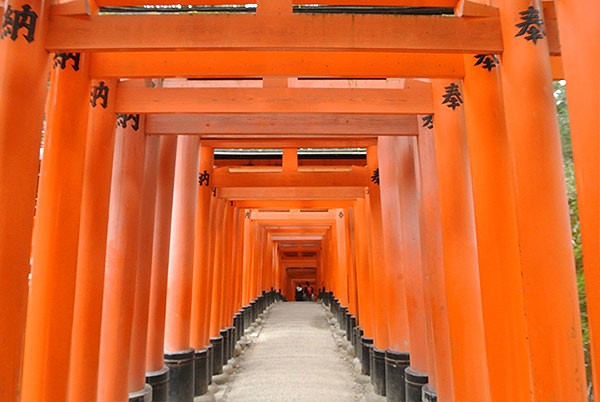 Because Inari Taisha is famous for its prosperous business, it seems there is also popular as a power spot of rising Economic fortune.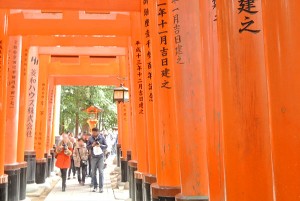 "Omokaru stone"
Lift up the stone and make a wish, I feel lightly wish come true.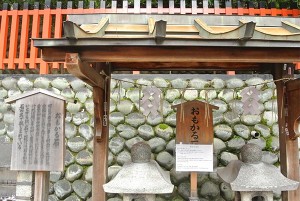 It takes about one hour to go around the shrine. Because it looks like the light climbing, women would be better to avoid, such as heel.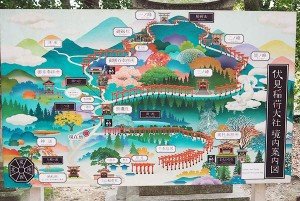 Souvenir of "Inari kon kon" was also bought.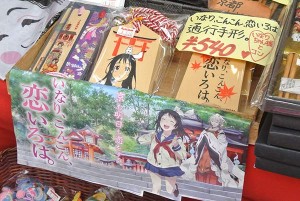 Fushimi Inari Taisha took the first place in the popular tourist spot for foreigners. So it crowded with a lot of foreigners. Crowded even on weekdays. You can also rent a Yukata at the shop in the neighborhood shrine, a lot of people had been wearing a Yukata.
Sponsored Links

Route & Address
Kyoto-Station
Inari-Station
Spot
68, Fukakusa Yabunochicho, Fushimi-ku Kyoto-shi, Kyoto, 612-0882, Japan