Itomori town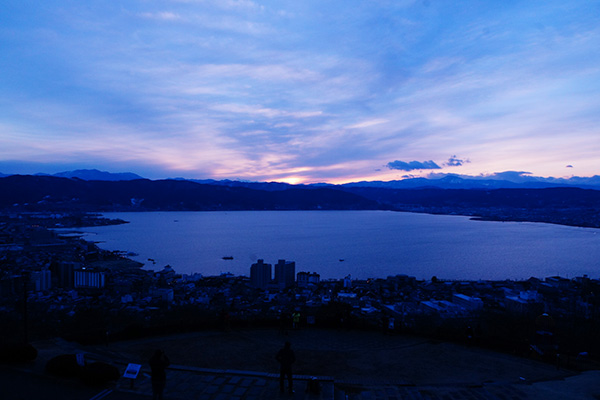 The heroine is Mitsuba Miyamizu. She's living is "Itomori town" in the mountainous countryside of Gifu Prefecture. In the film are portrayed to be in the Hida region. "Bus stop of Miyagawa town", "Hida Furukawa Station" and "Hida City Library" are present in the Hida region. Model of Itomori town is considered a Miyagawa town.
Unfortunately, the big lake is not present. Model of the lake might Matsubarako and Suwa, Nagano Prefecture. Nagano Prefecture is the birthplace of Makoto Shinkai. Lake Suwa has been considered a promising candidate.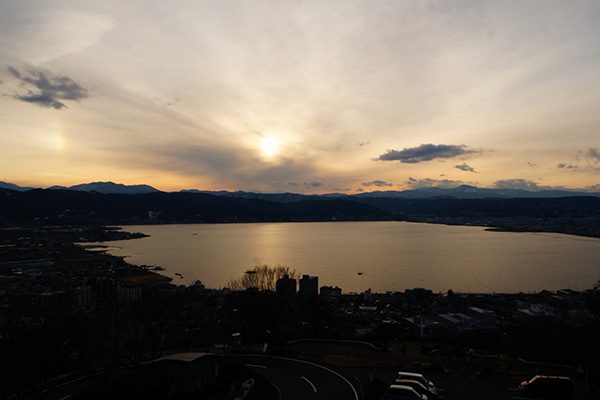 About Miyamizu shrine
Model of Miyamizu shrine might be "Hie Shrine". However, it is partial. Shrine is considered to have drawn a variety of locations in the reference.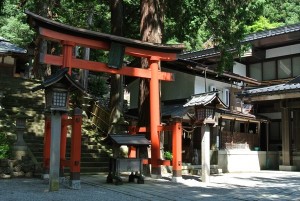 Location Mitsuha and Yotsuha danced as a shaman might "Shinkai Sandhya shrine" of Saku City, Nagano Prefecture. (Tweet of Saku mayor)
【君の名は。『聖地』新海三社神社】
三葉と四葉は、巫女様。
一年に一度、口噛み酒を奉納する儀式が行われた場所。
ここは、新海誠監督が多感な高校時代過ごした長野県佐久、田口にある新海三社神社です。#君の名は pic.twitter.com/suWDLO7lfh

— 佐久市長 柳田清二 (@Seiji_Ya) 2016年9月3日
Hie Shrine has appeared in animation of "Hyouka".
Hie Shrine Details.
Sponsored Links

Route & Address
Nagoya-Station
Hida Furukawa Station
Kadokawa Station
Spot (Miyagawa-cho)
Miyagawacho Ochiai, Hida-shi, Gifu, 509-4415, Japan